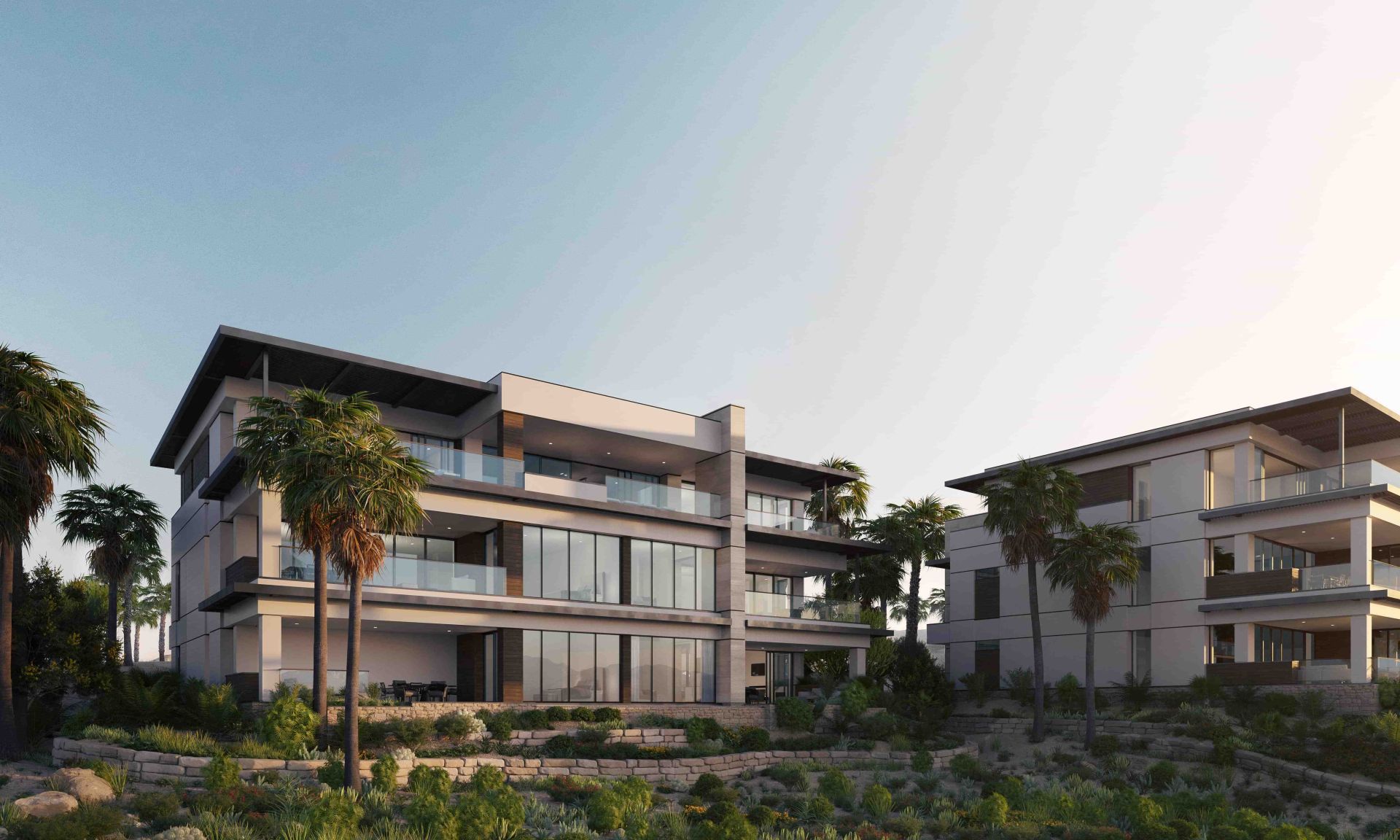 The Canyon Suites Collection
The Canyon Suites Collection is defined by exceptional views, unrivaled access to The Summit's amenities, and thoughtful design for convenience and comfort.
Located just steps from The Summit's clubhouse, the Canyon Suites Collection features stunning views of Red Rock Canyon and The Summit's 18th hole. These well-appointed residences feature two-bedroom suites on Levels 1 and 2 and an exclusive third-floor penthouse suite, which offers four distinctive floor plan options. Elegant rooms, generous closets, and reserved subterranean parking for automobiles and golf carts define the luxury and convenience of a Summit lifestyle.
Features
Subterranean parking with elevator access
Conveniently located just steps from the clubhouse
Floor plans feature generous floor-to-ceiling windows and covered terraces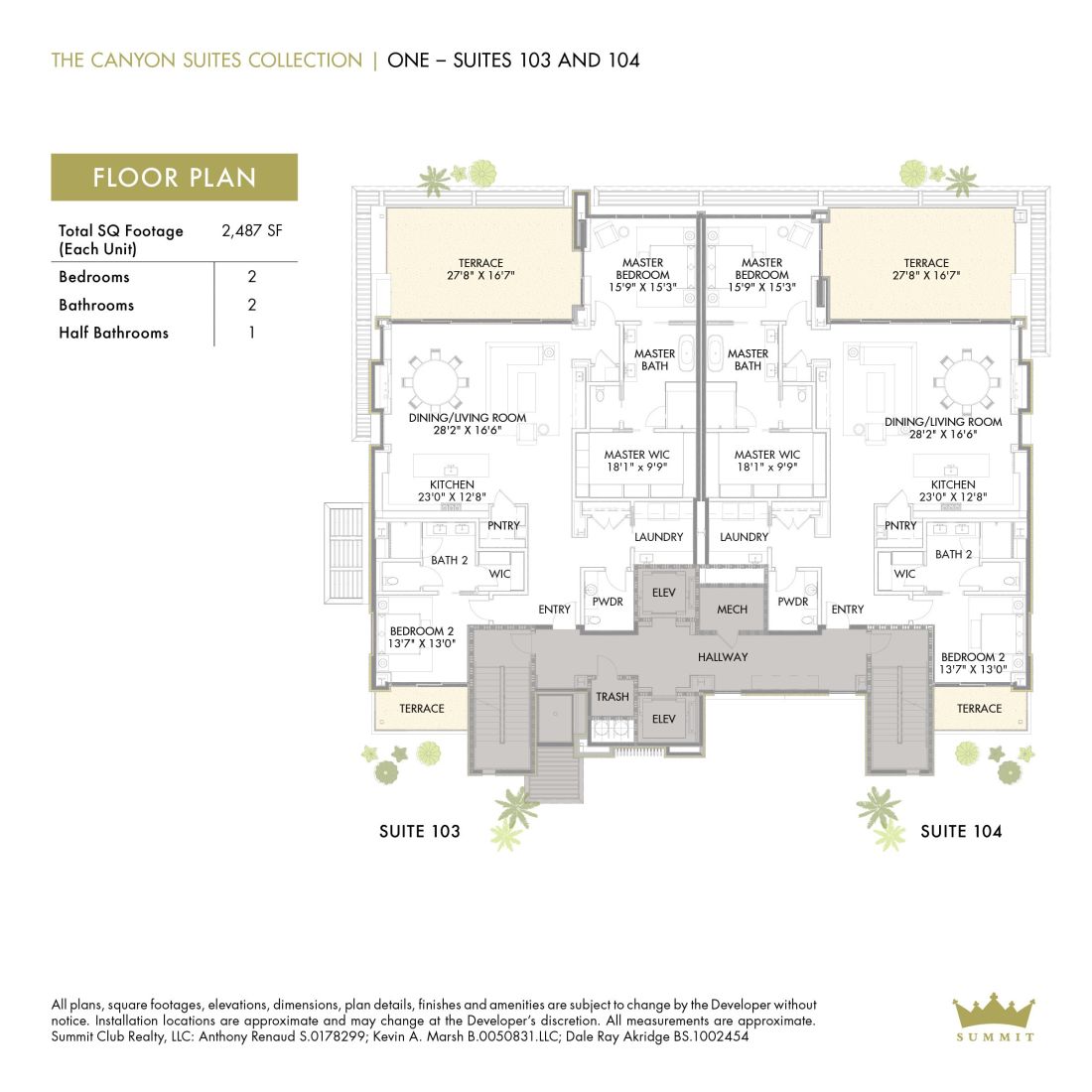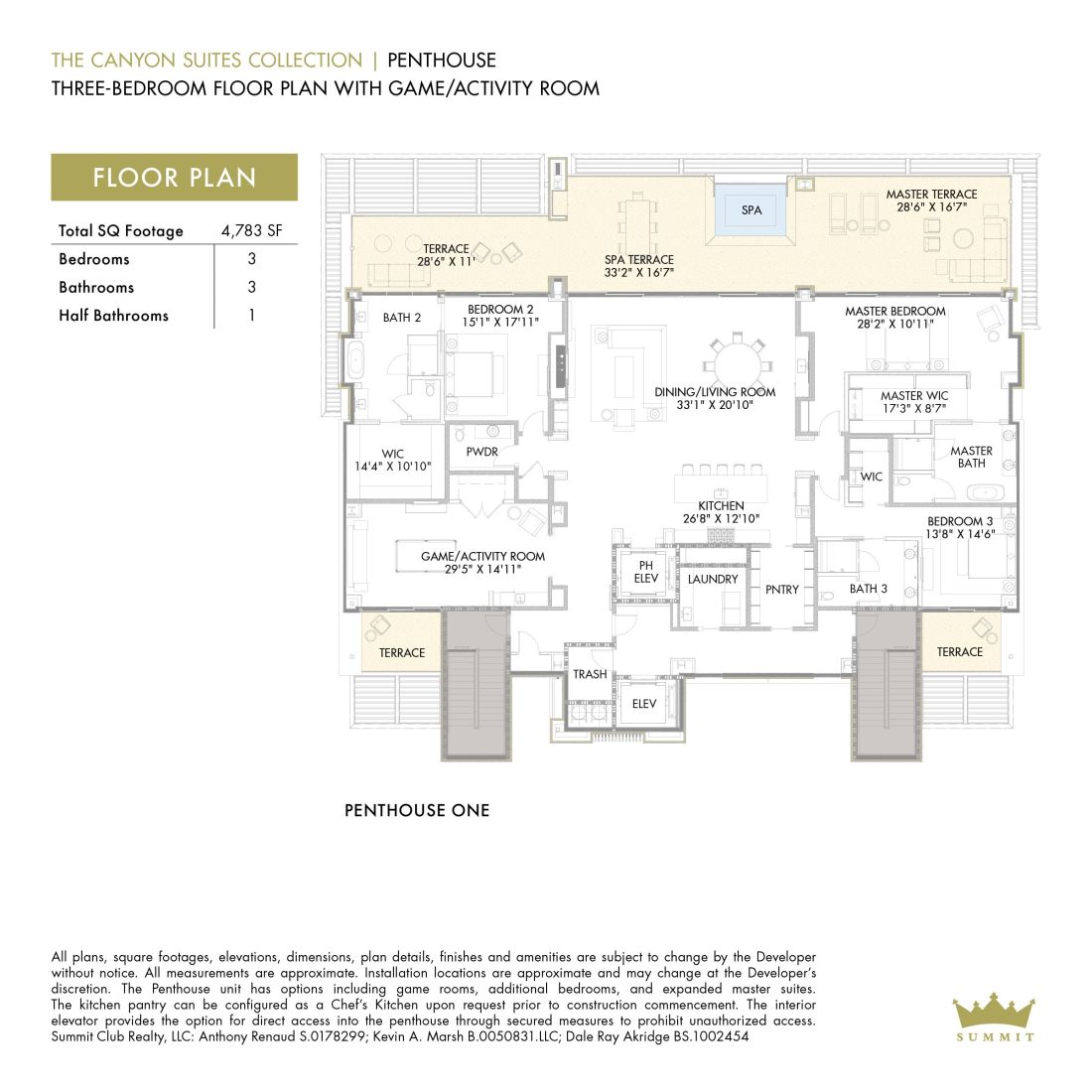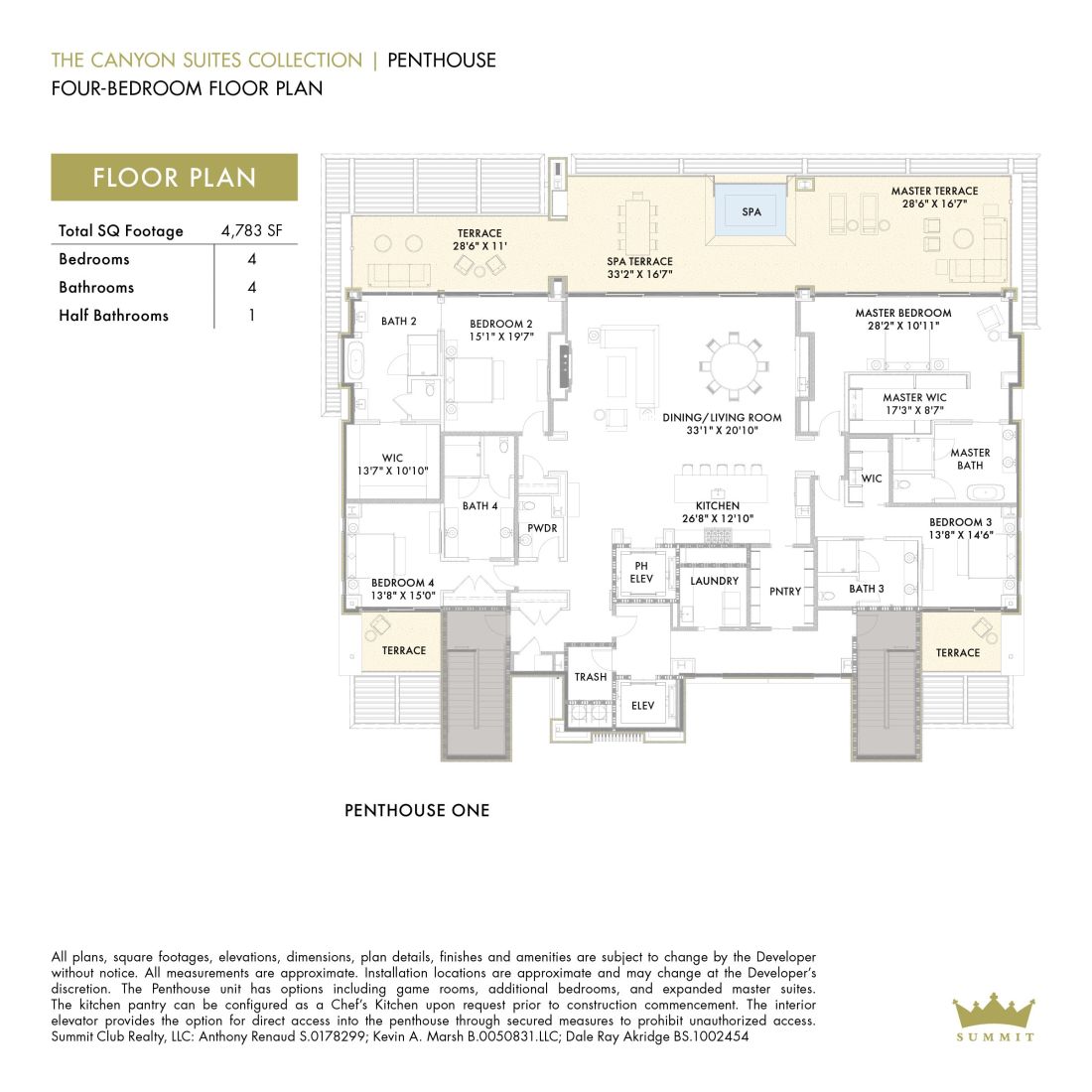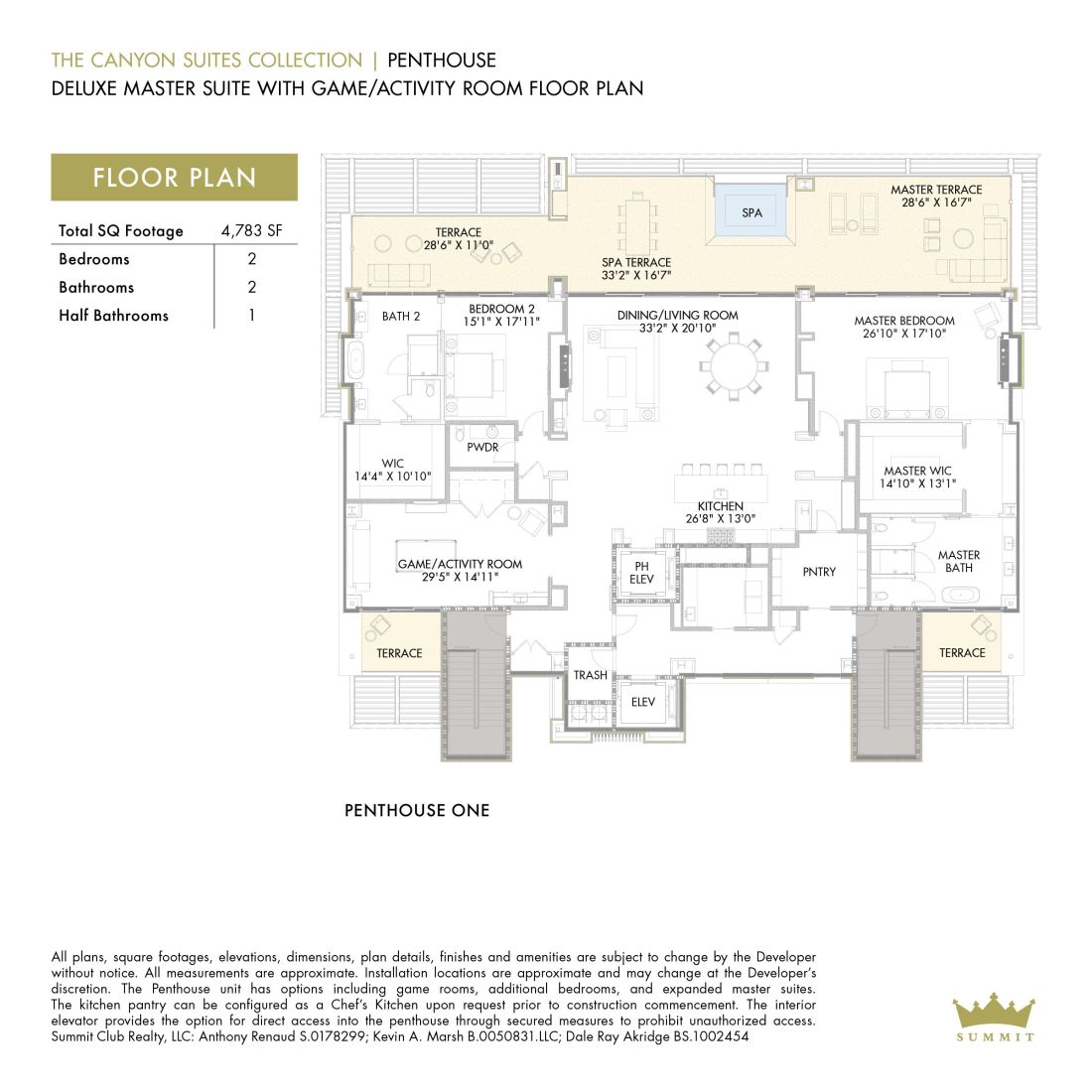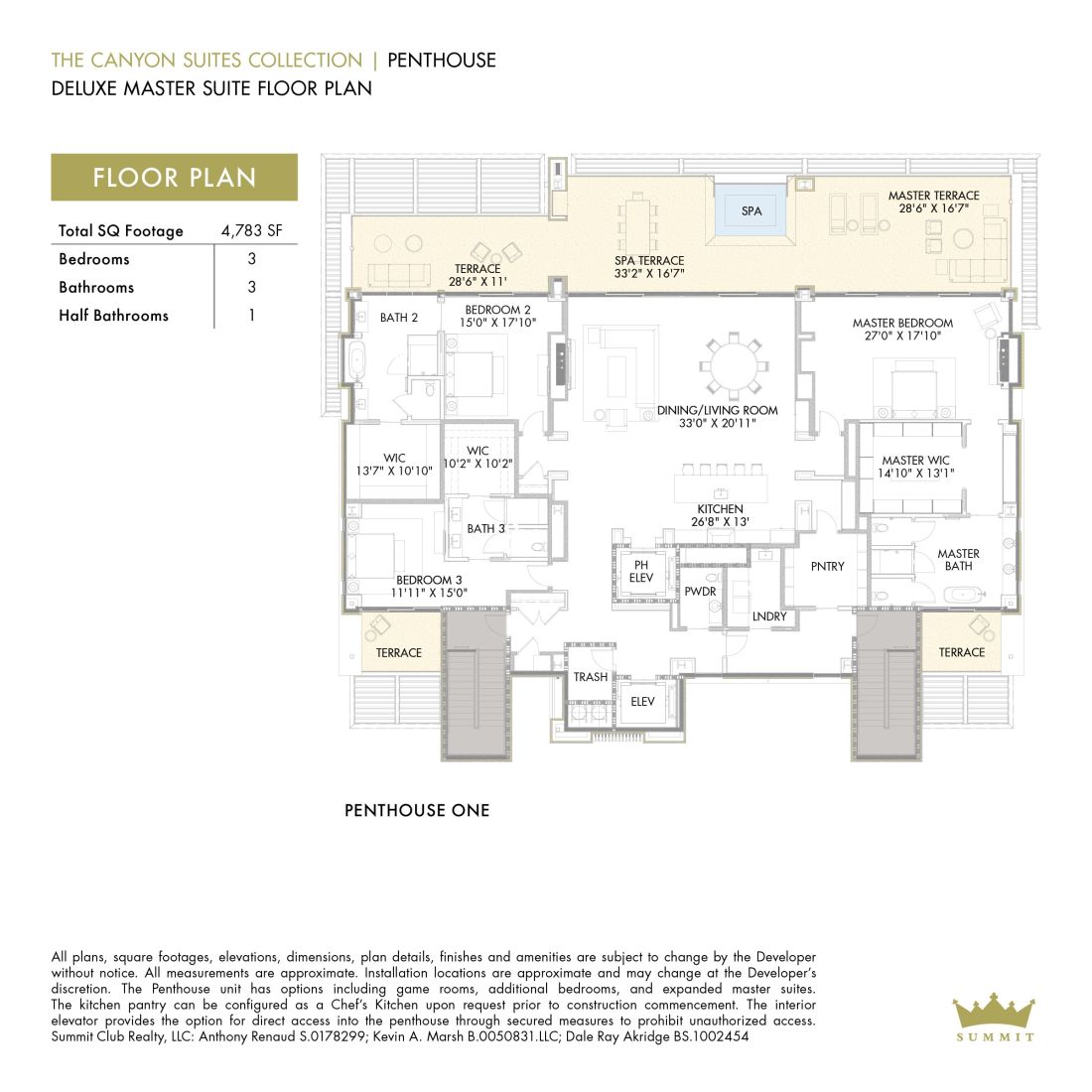 No featured listings at this time
Please contact info@summitclubnv.com to reach our Sales team for full availability
Please rotate your device or refresh page